CVT Myanmar is an International Non-governmental Organization (INGO), whereas the CVT Board still consists of Swiss members. To be closer to the needs and industry in Myanmar, it is planned to build up the Myanmar Board until 2021.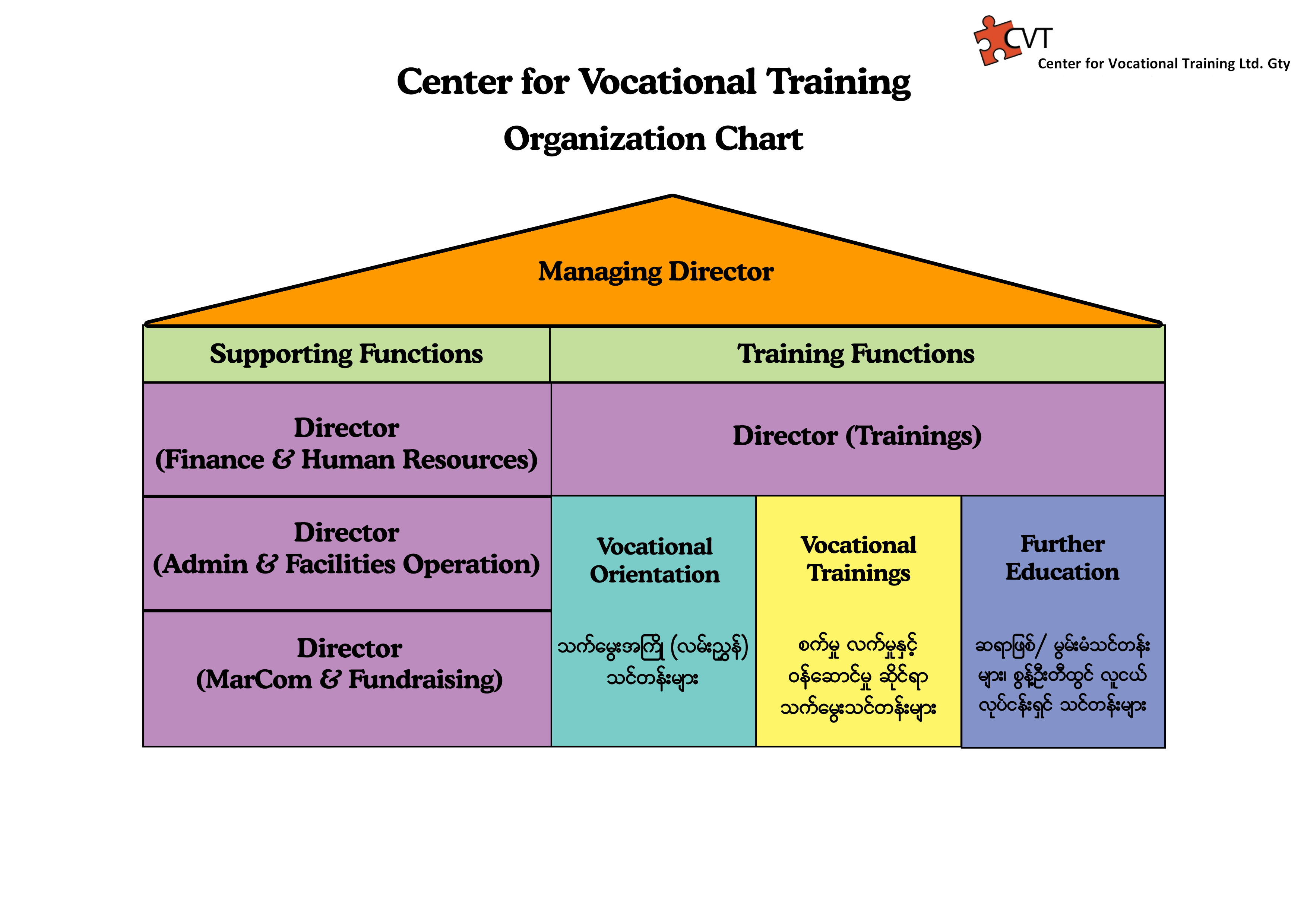 CVT Board Member Profiles
CVT Myanmar is a registered INGO (057) of the Swiss Association: "Verein für Berufsbildung in Myanmar" located in Sarnen, Switzerland. The Swiss association supports the organization in Myanmar in financial, managerial, methodical and logistical terms. Experts and board members are unsalaried consultants, who dedicate their support either during their holidays or in their spare time. One of its main activities is collecting money from donators, sponsors and partners to sustain the operation in Myanmar. Visit the "Association for Vocational Training in Myanmar" in the Web: www.cvt-myanmar.org
May We Introduce Our Board Members
Image & Name
Board Function
Background

Heini Portmann
President
Authorised to sign
MBA University of ST. Gallen; experience in controlling and management of which 13 years abroad; retired; open for interesting projects as CVT.

Rolf Grossenbacher
Vice President
Authorised to sign
University of Applied Sciences, Department of Architecture, Burgdorf / Higher technical school for corporate management (HFU), Bern / Course Chairman for introduction of structural engineering draughtsman apprentices / Instructor in the SDC introduction program for new SDC members (section construction).

Rolf Fischer
Controller
Authorised to sign
Certified expert in accounting and controlling / Certified public accountant / Owner of an accounting and auditing company

Michele Bollet
Accounting
Authorised to sign
Apprenticeship in business administration, FA Treuhand, experience in accounting, treasuring and taxes.

Ricco Ebener
Representing E4Y
PhD in Adult & Continuing Education, Texas A&M University, U.S.A.; Head of English Department at BFS Uster, Switzerland.

Marianne Schneider
Representing Service Professions
MBA University of Basel; working experience in different sectors, former CEO of a vocational business school; retired

Ruedi Fanger
Communication
MBA University of Zurich; experience in controlling, auditing and marketing (research); current position: Head of Global R&D Controlling at Siemens (Smart Infrastructure)

Jeremias Pellaton
Projects
Cabinetmaker EFZ (Swiss accreditation), BSc Wood Engineering, living 4 years in Myanmar gaining experience in the TVET sector with the focus on further development of CVT Myanmar.
May We Introduce Our Management Team
| | | |
| --- | --- | --- |
| Image | Name | Designation |
| | Daw Khin Myat Sandar | Chief Executive Officer |
| | Daw Ei Ei Zin | Head of HR and Finance |
| | Daw Htet Htet Ye Win | Head of E4Y |
| | Daw Nay Chi | Head of Admin & Operation |