Why become an Electrician?
Energy supply in general and electricity in particular is a cornerstone of any economy. You come across electric devices from waking up in the morning to falling asleep at night. But dealing with electricity is somehow a dangerous business. As an electrician you make sure that people are equipped with the latest technology and that installations are carried out safely and economically.
An Electrician generally works in the field of mechanical and electrical (M & E) systems engineering and energy which includes the installation, maintenance or repair of electrical equipment and a variety of electrical circuits.
An Electrician
knows how to work with low voltage electrical installations,
understands the entire work process and the standards required,
works carefully and responsibly as a recognized electrician and
he advises customers on the benefits and costs of electrical installations.
The corresponding vocational training for Electricians at CVT is based on training and learning at the vocational school, the training company and the practical training center (PTC). PTC provides basic practical knowledge in all areas of the profession and shows how theory can be put into practice. The training course takes two years. Students will get a certificate as CVT certified Electrician when they pass the final exam.
After successfully completing the vocational training, several courses in further education can be attended.
Core competences of the Electrician:
1.
Operational tasks and functions
(orders, customer relations, organization)
2.
Processing technology
(Materials, occupational health and safety, use and maintenance of tools and equipment)
3.
Technological principles
(Mathematics, electrical engineering)
4.
Technical documentation
(Working documentation, plant documentation, rules of technology)
5.
Electrical system engineering
(Installation technology, energy distribution, energy use, electrical engineering, communications installations)
6.
Myanmar language and the various forms of communication
7.
English in a professional setting
8.
IT competences – computer literacy
9.
Methodological, social and personal competences
Subjects
Theory
Electrical Engineering Technology
Electrical Technical Drawing
Electrical Standards and Calculations
Material Science
Norms and Standards
English
Business and Technical English, Level A1/A2
Information/
Communication/
Administration
International Computer Driving License
ICDL-Modules: Computer Essentials, Word Processing, On-line Essentials, Excel
Myanmar/Social Skills
Mastering of mother tongue and self-competences
Additional lessons for:
| | |
| --- | --- |
| PTC 1 | Basic Electrical Installations |
| PTC 2 | Commercial Wiring Installations |
| PTC 3 | Industrial Motor Control Installations |
| Supervised learning | Self-determined computer practice, supervised by a teacher |
The Electrician training program has two parts:
| Part | Description |
| --- | --- |
| Intensive Introduction Course IIC | Eight weeks, five days a week of intensive training at school (theory and practical workshops) preparing for the apprenticeship program |
| Apprenticeship Course AC | 22 months of dual training: five days working and practicing at the training company, one day per week at the vocational school |
The IIC gives students the necessary knowledge and skills to join the main course (AC) and successfully apply for the vocational training in a company.
The Apprenticeship Program provides the comprehensive vocational training at school and the training company to get the diploma as a CVT certified Electrician.
* The fees cover cost for course material, ICDL-modules, exams, diploma etc.
Course schedule Intensive Introduction Course IIC
Intensive Introduction Course IIC
Duration
8 weeks
Schedule
Monday – Friday
Subjects
Theory, PTC, English, Information/ Communication/ Administration, Myanmar & Social Skills
Admission Requirements
Minimum age 17 years
Basic Education High School Level
ID card copy, family registration copy, criminal check record
Level
IIC Certificate CVT
Perspective
Students who have passed the IIC test are allowed to join the subsequent Apprenticeship Program.
More details
Downloads
Course schedule Apprenticeship Course (AC)
First year (Terms 1 and 2)
Duration
10 months
Schedule
One weekday, 10 lessons per day
Subjects
Theory, PTC, English, Information/ Communication/ Administration,
Myanmar & Social Skills
Admission Requirements
Passed IIC test (IIC Certificate)
Objective
Promotion to second year
Perspective
Promoted students are allowed to continue with the second year of the Apprenticeship Course.
More details
Downloads
Second year (Term 3 and 4)
Duration
12 months
Schedule
One weekday, 10 lessons
Subjects
Theory, PTC, English, Information/ Communication/ Administration,
Myanmar & Social Skills
Admission Requirements
Promotion first year
Objective
Certified Electrician
Perspective
Access to further education program CVT, specialization courses and
courses in business studies, accounting, ICT and languages
More details
Downloads
Experts from Switzerland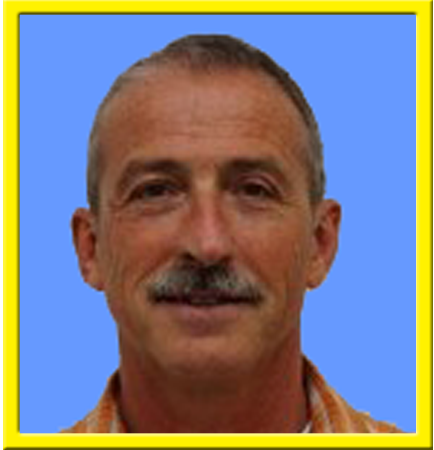 Mr. Hermann Leitner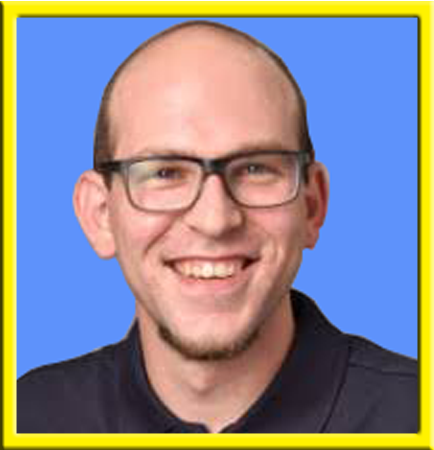 Mr. Luca Manale