Why become a business administrator?
A hotel serves guests from all over the world; a machine factory produces drilling machines and lawn mowers; a department store offers a variety of products to its customers.
These companies employ a wide variety of professionals with various specialist skills: Hotel/gastronomy experts, engineers, mechanics, storekeepers, salespeople.
In all companies, however, there is also a need for people with commercial skills – in other words, Business Administrators.
A Business Administrator knows how to calculate the price of a product, treats customers in a friendly and professional manner, works with computer programs professionally, speaks and writes perfect Myanmar and speaks English in a business environment, among a lot of other things.
The corresponding vocational training for the Business Administrator at CVT is based on training and learning at the vocational school, the training company and the practical training center (PTC). The training course takes two years. Students will get a Swiss approved diploma as Business Administrator when they pass the final exam.
After successfully completing the vocational training, several courses for further education can be attended.
Core competences of a Business Administrator:
| | |
| --- | --- |
| 1. | Communicating within the company and dealing with customers |
| 2. | Creating documents |
| 3. | Working in operational processes |
| 4. | Planning and organizing |
| 5. | Handling office equipment |
| 6. | Data handling |
| 7. | Understanding interrelations in business and society |
| 8. | Mastering the Myanmar language and the various forms of communication |
| 9. | Mastering English in a professional setting |
| 10. | Applying methodological, social and personal competences |
Subjects
Business and Economy
Business Administration, Accounting, Basic Law, Basic Economics
English
Business English, Level A2-B1
Information/ Communication/ Administration
International Computer Driving License (Certificate)
ICDL-Modules: Computer Essentials, Word Processing, On-line Essentials, Excel, Power Point
Myanmar/Social Skills
Mastering of mother tongue and self-competences
Additional lessons for:
| | |
| --- | --- |
| Interdisciplinary Applications | Linking of subjects, applied knowledge |
| PTC | Professional Training Center |
| Tutored Learning | Time for homework, revision and test preparation, coached by a teacher |
| Supervised learning | Self-determined computer practice, supervised by a teacher |
The Business Administrator training program has two parts:
| Part | Description |
| --- | --- |
| Intensive Introduction Course IIC | Six weeks, five days a week, of intensive training at school preparing for the apprenticeship program |
| Apprenticeship Course AC | 22 months of dual training: five days working and practicing at the training company, one day per week at the vocational school |
The IIC gives students the necessary knowledge and skills to join the main course (AC) and successfully apply for the vocational training in a company.
The Apprenticeship Program provides the comprehensive vocational training at school and the training company to get the diploma as a certified Swiss approved Business Administrator.
*The all-inclusive fees cover cost for course books, course material, ICDL-modules, exams, diploma etc.
Course schedule Intensive Introduction Course IIC
Intensive Introduction Course IIC
Duration
6 weeks
Schedule
Monday – Friday
Subjects
Business & Economy, Business English, Myanmar & Social Skills, Information/ Communication/ Administration
Admission Requirements
Minimum age 17 years
Basic Education High School
ID card copy, family registration copy, criminal record check
Objective
IIC Certificate CVT and ICDL certificates
Perspective
Students who have passed the IIC test are allowed to join the subsequent Apprenticeship Program..
More details
Downloads
Course schedule Apprenticeship Course
First year (Terms 1 and 2)
| | |
| --- | --- |
| Duration | 10 months |
| Schedule | Saturday, 9 lessons |
| Subjects | Business & Economy, Business English, Myanmar and Social Skills, Information/ Communication/ Administration |
| Admission Requirements | Passed IIC test (IIC Certificate) |
| Objective | Promotion to second year and ICDL certificates |
| Perspective | Promoted students are allowed to continue with the second year of the Apprenticeship Program. |
| More details | Downloads |
Second year (Term 3 and 4)
| | |
| --- | --- |
| Duration | 12 months |
| Schedule | Saturday, 9 lessons |
| Subjects | Business & Economy, Business English, Myanmar & Social Skills, Information/ Communication/ Administration |
| Admission Requirements | Promotion first year |
| Objective | Swiss approved Business Administrator Diploma and ICDL certificates |
| Perspective | Access to further education program CVT, i.e. specialization courses in business studies, accounting, ICT and languages |
| More details | Downloads |
Experts from Switzerland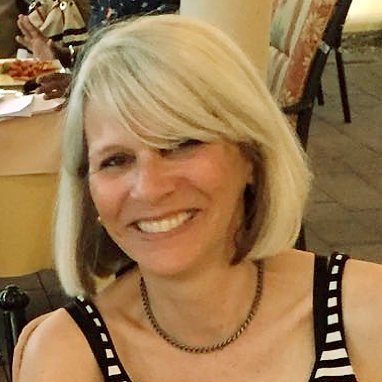 Marianne Schneider